EXHIBIT AT A GLANCE
High tech interactives based on the process of creating animated cartoons and movies

Participation from top-name animation studios

Starting at 5,000 square feet

Exhibit ships in three 53' dry vans
Transport Yourself Behind the Scenes Where Imagination Becomes Reality
ABOUT THE ANIMATION ACADEMY
The Animation Academy (previously named "Get Animated") explores the unique world of animation and storytelling, from traditional hand-drawn cels to exciting breakthroughs in stop-motion and CGI. Stage Nine Exhibitions proudly welcomes involvement from major US animation studios.
Visitors can create their own stop-motion animated short, learn about the art of storyboarding, go behind the scenes with artists and animators, and enjoy America's largest 3D zoetrope.
Each display and interactive activity features the participation of industry leaders, from original hand-drawn cells to real stop-motion maquettes. Visitors will not only have the opportunity to learn and explore, but will also leave with new memories to last a lifetime.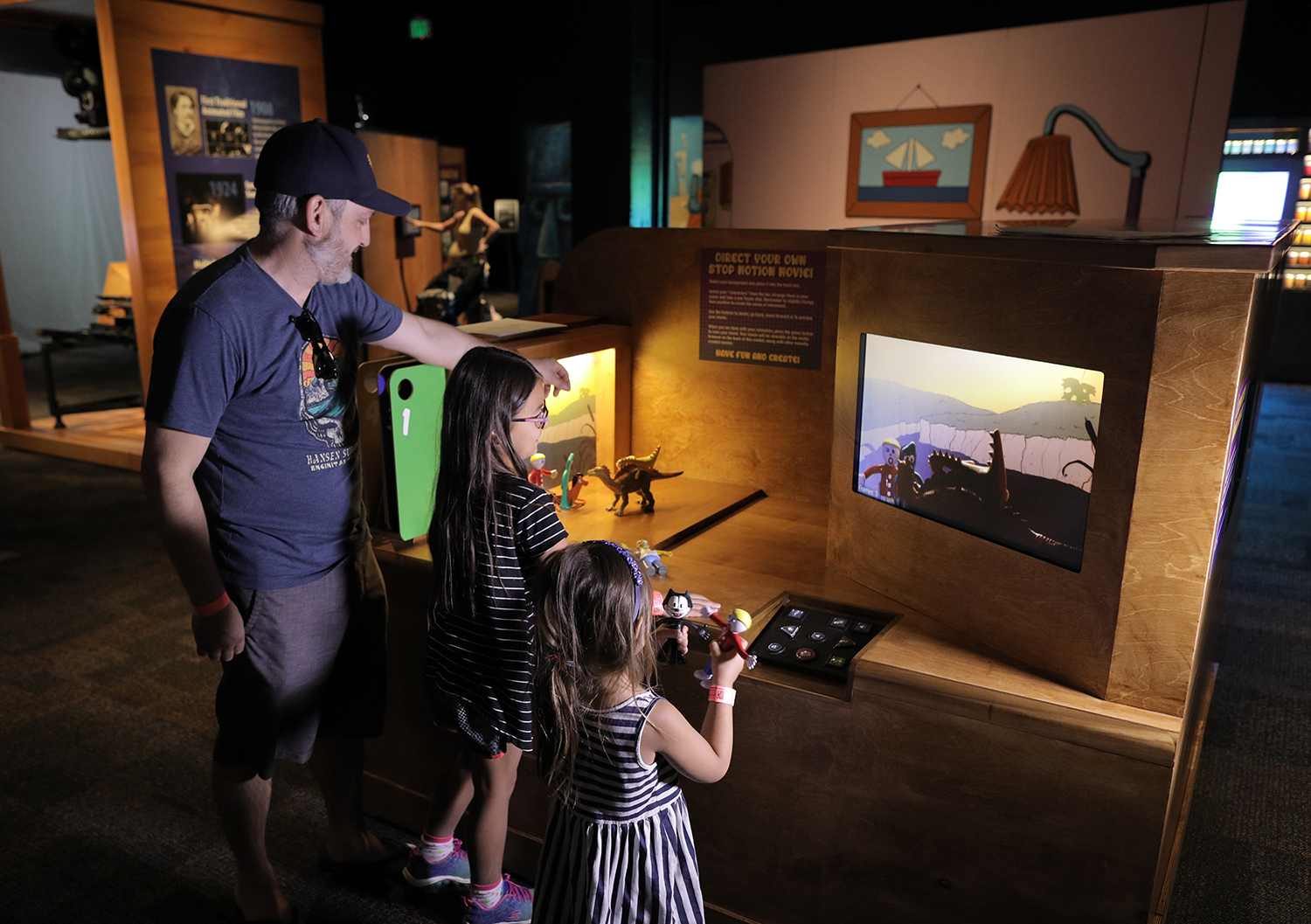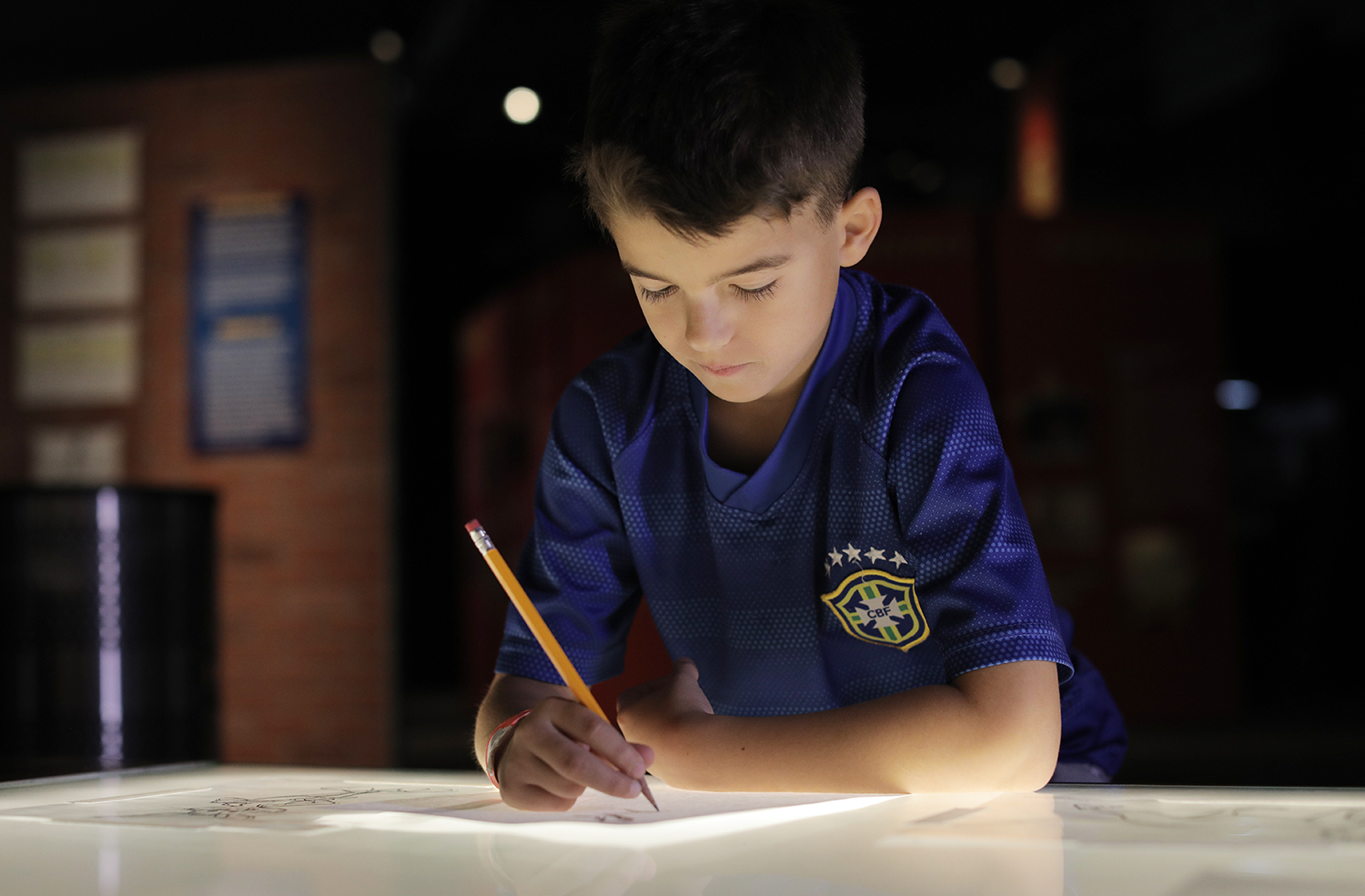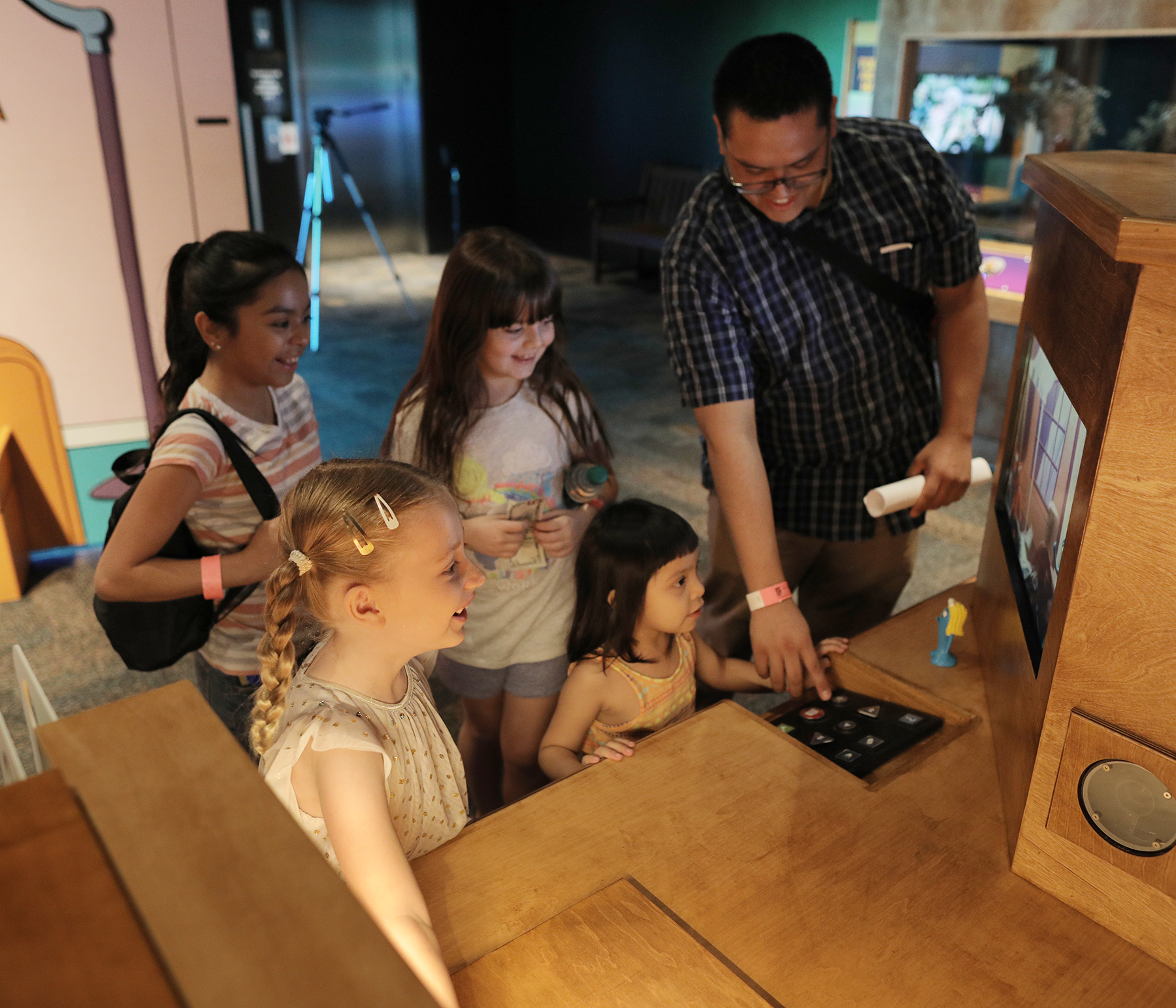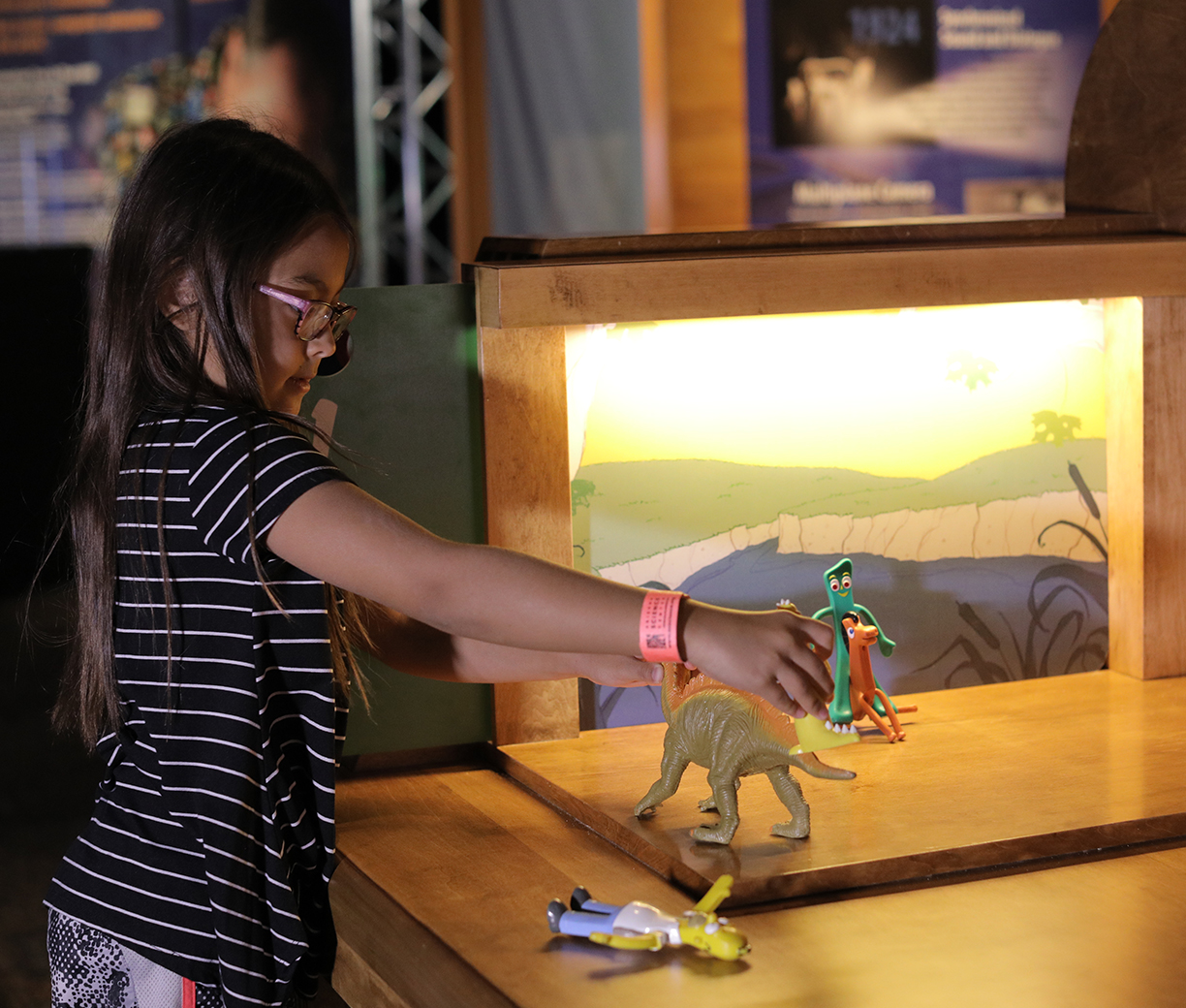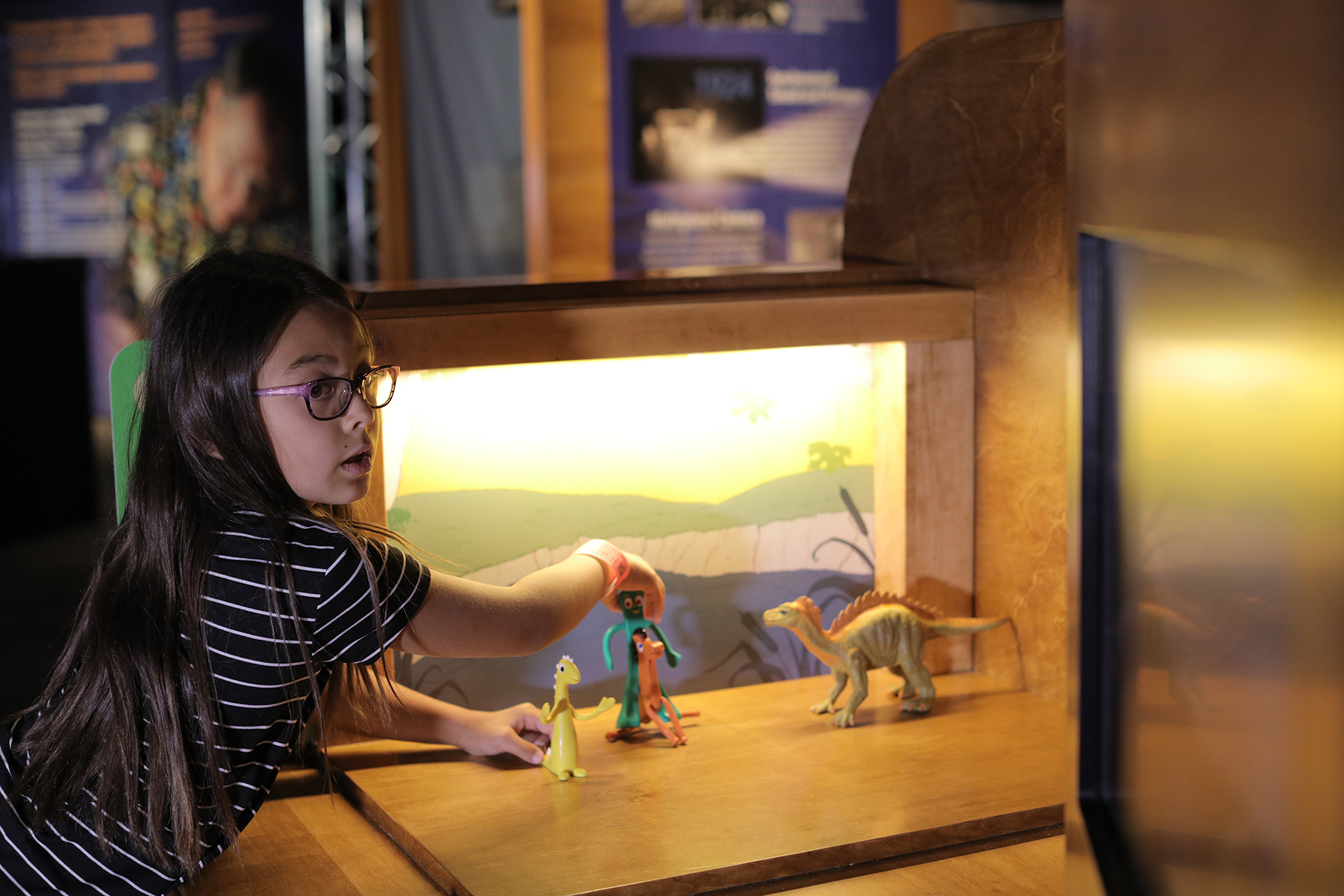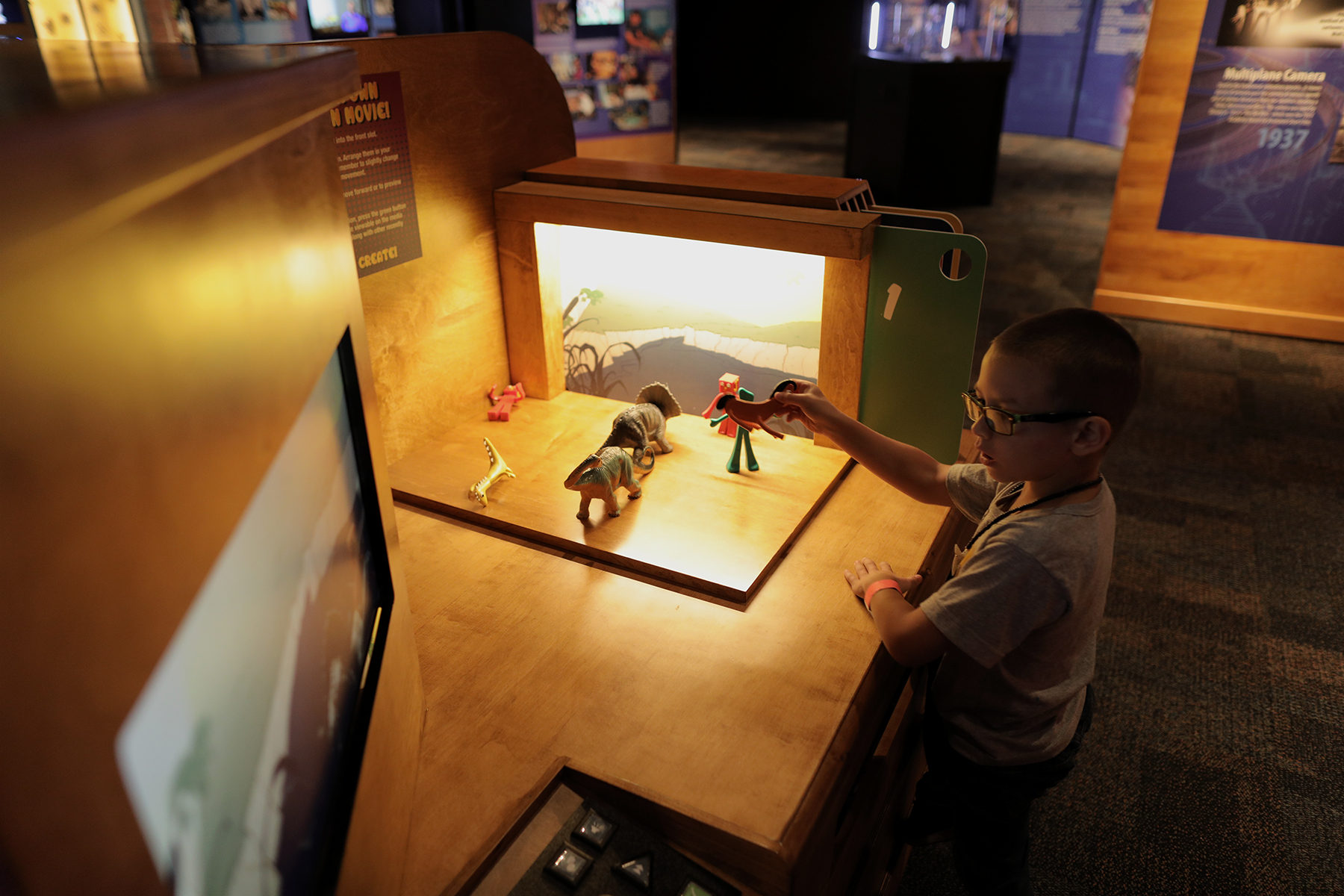 Exhibit Features:
*Interactive
VOICE ACTING IN ANIMATION
Bill Farmer discusses how to speak like famous cartoon characters.
KEVA CASTLE
Discusses the intricacies of model building using a custom made KEVA plank structure that resembles the castle.
MR. TOAD CAR
An actual ride vehicle from Walt Disney World.
ANIMATION CAMERA
A real-life vertical animation camera similar to the ones used at Disney Studios.
LEARN TO DRAW STATIONS *
Try your hand at drawing favorite characters and elements of the animation world.
SCOOBY PHOTO OP
A custom made Mystery Machine Photo Op
THE SIMPSONS PHOTO OP
A custom made photo op that resembles the living room of 'The Simpsons'
KINNECT ART
Create original artwork just by the motion of your hands.
SPONGEBOB PHOTO OP
Get your photo taken next to a pineapple under the sea in this fun photo op.
STOP MOTION ANIMATION STATIONS
Create your own animated movie using state-of-the-art technology with an intuitive interface.
GREEN SCREEN PHOTO BOOTH
Insert yourself into an animated scene and email or post the result for your friends and family to see.
PRINCIPLES OF ANIMATION *
Engage in learning more about the basic principles of animation through this interactive.
TORTOISE AND HARE DIORAMA
An actual recreation of Ray Harryhausen's 'Tortoise and The Hare' movie scene.
TRACING STATIONS
Learn to trace some of your favorite characters.
VINTAGE TV STACK
A vintage television stack showing retro Saturday Morning Cartoons.
ZOETROPE
One of the world's largest 3D zoetropes narrated by renowned voice actor Bill Farmer.
PRAXISCOPES
Learn about one of the earliest forms of animation.
GUMBY SETS
See how various lighting schemes affect the look and feel of a stop motion animation set.
CHUCK JONES SPINBROWSER
Study the work and technique of Chuck Jones in a frame-by-frame manner.
ORIGINS OF AMERICAN ANIMATION
Learn about the stories and legends of the animation industry.
ILLUMINATED WATERCOLOR WALL *
Learn about the concepts of color mixing and additive color in this interactive and beautiful display.
3D PRINTING
Learn about the uses of 3D printing in the stop motion animation industry and watch demonstrations of real-life 3D printing in action
STORYBOARDING WALL *
Organize your storyline through a sequence of storyboarded images.
BACKGROUNDS
See the relationship between backgrounds and foregrounds in this interactive demonstration.